Bora Bora's white sand beaches and pristine blue seas are an ideal backdrop for a wide selection of watersports, but only if you book to travel at the right time of year. Bora Bora weather from October to May provides calm seas necessary to get the most out of paddleboarding excursions, snorkelling with stingrays and discovering secret dive spots.
Known as the jewel in the crown of French Polynesia, divers of all abilities can explore the underwater world of Bora Bora. Formed by volcanoes, the island has a unique lagoon that is home to both hard and soft corals in the most vibrant kaleidoscope of colours you can ever expect to see beneath the waves. Here you will be able to dive alongside fish as diverse as manta rays and sharks.
Among the dive sites not to miss is Miri Miri, which resembles a garden of roses, due to the vast quantities of monitpora coral that looks like the flowers and covers the reef. Here, black tip reef sharks and humphead wrasse can be seen in the tranquil waters, as well as playful turtles that have made the site their home.
The best time to go to Bora Bora for your honeymoon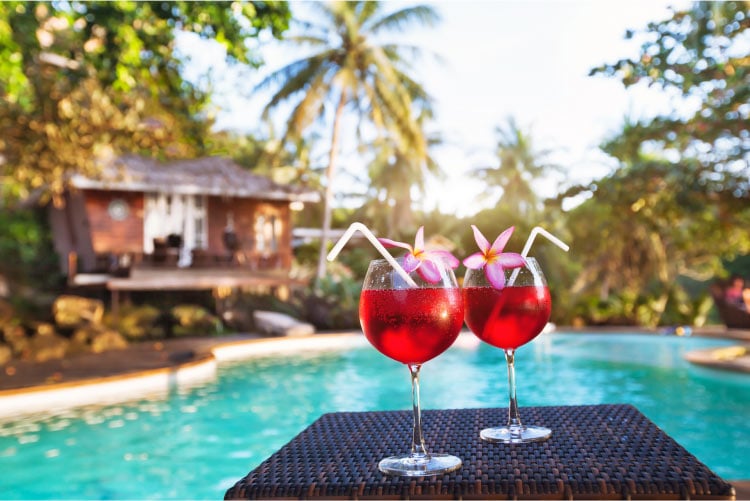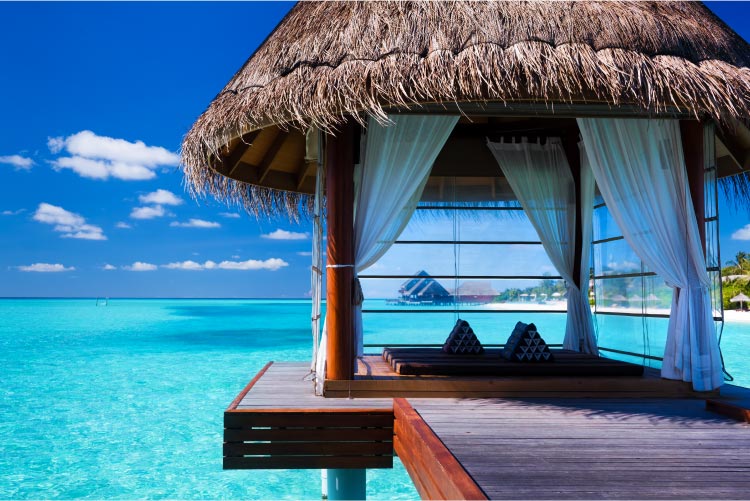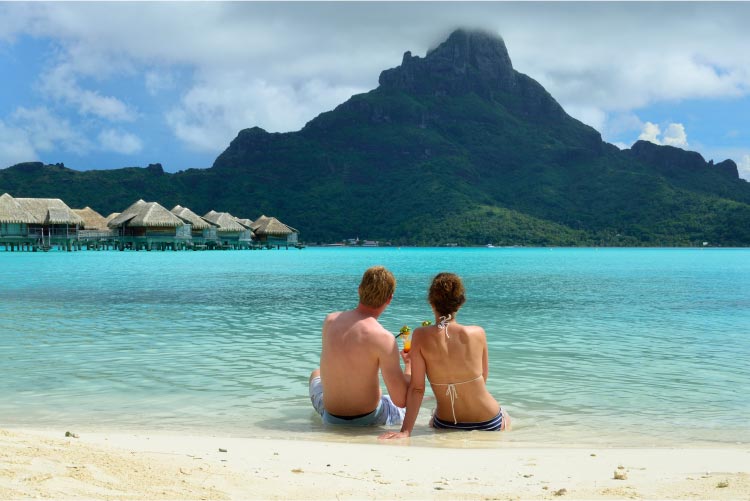 The image of the Bora Bora overwater bungalow is the epitome of honeymoon goals. For some people this may seem like a vision out of their reach, but there are ways to snag yourself an affordable holiday in one of these envy-inducing resorts.
One way is to travel to the island outside of peak season, which falls between June and October. Bora Bora weather in April and May makes this a good time to go outside of peak season. Visiting slightly before or after the season could put one of those dream bungalows within your reach.
The best time to go to Bora Bora for hiking and mountain climbing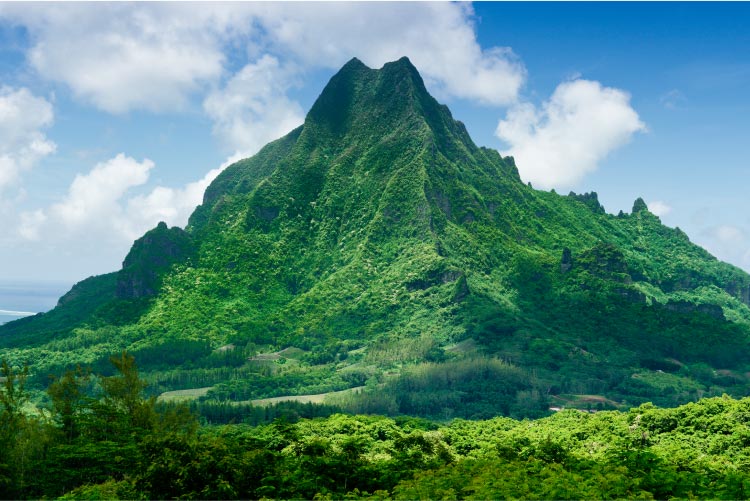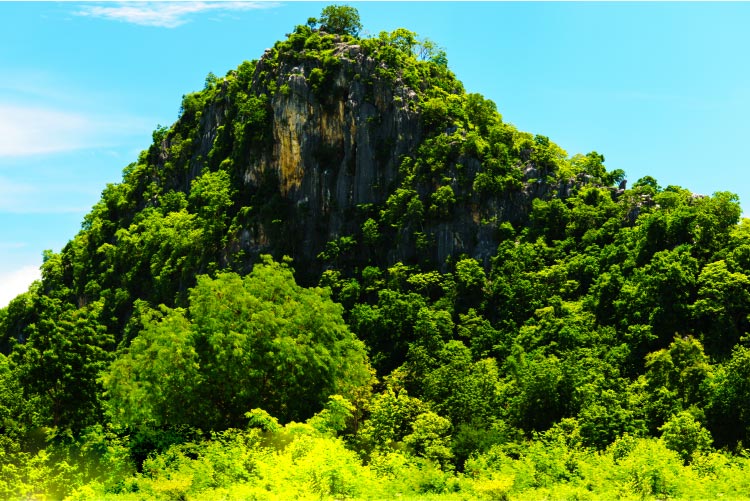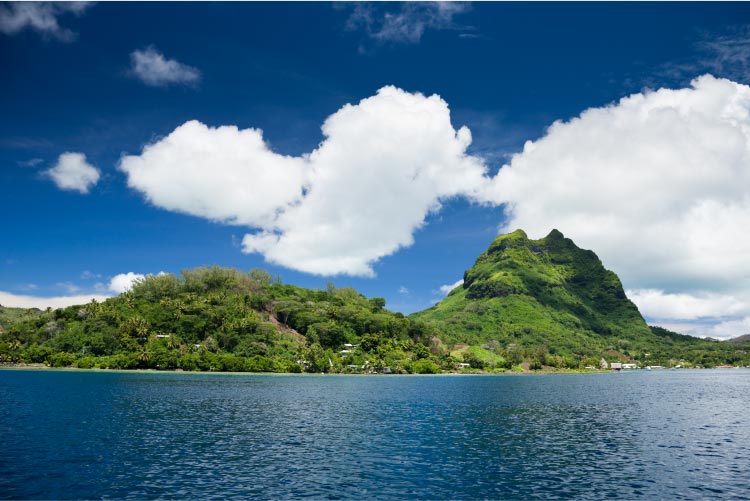 A visit to the paradise island of Bora Bora does not have to be all about the beach and its water-based activities. In fact, there are two prominent extinct volcanoes right in the heart of the island, with Mount Otemanu being the most iconic. It is the tallest peak on the island, towering above its surroundings at 727 metres, but it is not possible to climb all the way to the top, as beyond a certain point it starts to crumble.
Weather in Bora Bora in July and August sees relatively little rainfall compared to other times of the year. This dry season ensures conditions are good underfoot for walking, while the relatively low temperatures mean it is also a much more pleasant experience.
You can hike around the jungle at the mountain's base and discover the cannons left behind after the Second World War and a number of archaeological sites. Mount Pahia, a neighbouring summit, is accessible and from there you get incomparable views of Mount Otemanu, whose volcanic form contrasts beautifully against the blue water of the lagoon.
---
Bora Bora weather in summer

The weather in Bora Bora during June, July and August is cooler than at other times of the year. This may surprise many, as these are traditionally the summer months, but in this part of French Polynesia they are a few degrees cooler than the other months. This may appeal to some holidaymakers, especially those keen to be active on their Bora Bora holiday. Crucially, this is also when rainfall is at its lowest, making it a particularly inviting time to visit the island.
Bora Bora weather in spring

The spring months of March, April and May are among the hottest in Bora Bora, making them perfect for sun worshippers. While there still tends to be significant rainfall during March, this element of the weather becomes more infrequent as April and May progress.
Bora Bora weather in autumn

Bora Bora's autumn weather makes it a popular time to holiday on the island. While the months of September and October have less rain, it starts to get wetter during November. The temperatures remain high, however, meaning days at the beach are a must.
Bora Bora weather in winter

December, January and February have the most rainfall in Bora Bora and this climate makes it not the best time of year to visit the island. If you're intent on an island break during the winter months, then the Maldives are a good alternative option.